STRONG INTERNATIONAL COACHING LINEUP SIGNED BY ELITE REDS!
|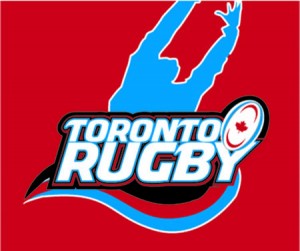 BECOME ELITE
STRONG INTERNATIONAL COACHING LINEUP SIGNED BY ELITE REDS
The Toronto Rugby Elite Red's announce a strong, internationally born, Canada-based coaching line-up for the 2017/2018 seasons; along with their upcoming Elite Red's Academy Program.
John Pryce, Toronto Rugby's Technical Director, is pleased to announce the signing of the following coaches to the 2017/2018 seasons.
Scotland's Gareth Williams, who has Coached Ontario to Gold and has been a specialist coach with Rugby Canada, as well the HC U of T women's teams. Gareth will be the Technical Lead and will work directly with Rugby Canada in developing the Red's skills & tactical systems aligning with provincial and national pathways.
The Red's welcome South African, Coach Nico Pienaar, a well-established and certified coach of 30+ years and a man with a ton of heart and equal experience. He's a player and coach with too many clubs to list. Currently the Junior Blues and Oshawa Vikings coach.
New Zealander and newcomer to Ontario coaching, Campbell McNeil, who is currently coaching the Jr. Blues men's and is the new U of T women's coach. The Red's welcome Campbell, who has already made a quick impact on teams in Ontario.
Dallas Price, a sports and conditioning specialist and Markham Irish U18/U16, will be an assistant coach and will lead the Red's S & C development portion of the program.
Returning to the East in a more senior position, Ken Fitzgerald, a Bulldog and Loyalist College coach, who has been quick to rise into the coaches ranks over the last few years in the Ontario Summer Games, will be looking to bring the new east 7s stars into the Red's. Currently a Junior Blues U16 coach, Loyalist and Belleville Bulldog.
Don Malliet, a well-known player, coach and senior executives both in Oshawa and Cobourg has 34 years of rugby and 25 years of coaching experience, including Mag 7s wins as far back as 1992.
Didler Machard, a French 7's coaching expert from Toulouse, in the south of France, and an international Hungarian player, will join the coaching staff for the 2018 season.
In addition to this announcement, the TRU Elite Red's will have Major announcement this week on a NEW ACADEMY offering athlete financial assistance program; details @torontorugby.ca under Elite Red's Academy tab.