TRU Elite Red's Announce First Training Session of the New Year!
|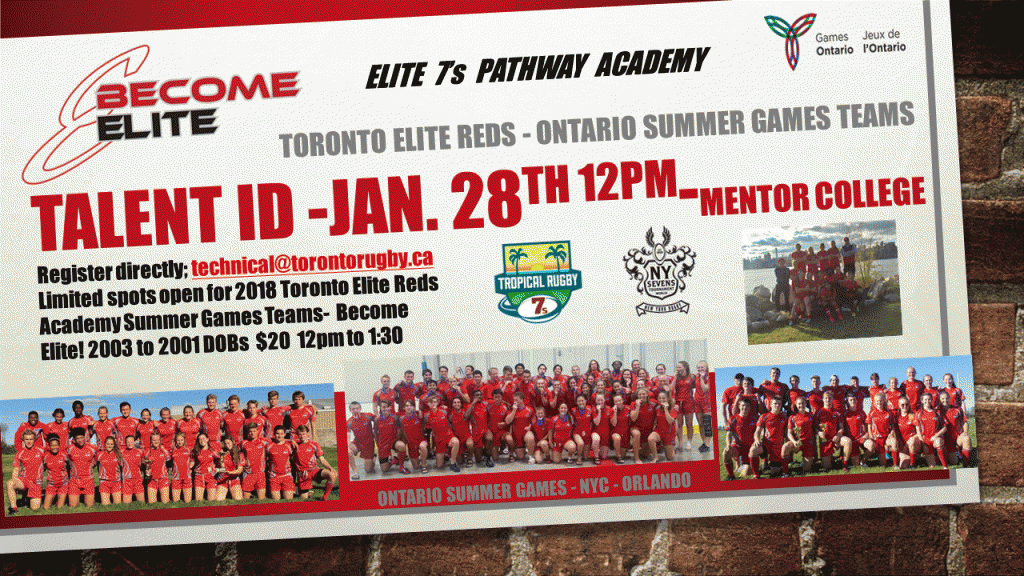 Become Elite!
Capping of a great year,  the TRU Elite Reds have announced that they will be holding an open talent ID Session for interested players on January 28th, 2018 at Mentor College. Players that are within a DOB of 2001 and 2003 have an opportunity to try out for the elite squad. Registration for the event will be $20 and can be confirmed with an email to technical@torontorugby.ca.
This is an exciting time for the Elite Reds as they're growing and developing for this year's tournaments at the Ontario Summer Games, the Tropical Rugby 7's, Q-Meta, WHITU, Mag 7's and the New Yorks 7's.