Rookie Rugby Presented by Honda (Try, Play, Stay)
|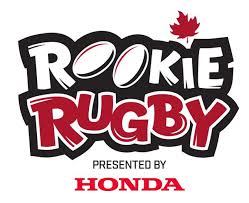 Rookie Rugby is a great supplement for existing rugby clubs or for new, developing rugby clubs. Incorporating a youth program serves as a feeder system into other existing programs. This allows for kids to experience the sport at a younger age, therefore increasing a club's overall membership and competitiveness. Check out the benefits of starting a Rookie Rugby program in your club today:
Non-Contact – Rookie Rugby uses flag belts to eliminate the contact element of rugby. This makes it safe for all ages and eases any parent concerns for starting their children in rugby.
Low Cost – Starting a Rookie Rugby program is cost-effective because rugby clubs already have the field space and most equipment to get started.
Revenue Generating – Similar to many other youth sports, Rookie Rugby can be a great way to bring more revenue to your organization. It increases your membership numbers and brings more awareness to your programs.
Indoor and Outdoor Program – Flag rugby is safe on basketball courts, fields, and parking lots! This allows you to increase your club offerings during colder months.
Co-Ed Play – Rookie Rugby can be played by boys and girls of all ages! If you do not have girls-specific programing yet, Rookie Rugby is a great way to start offering rugby for girls!
For more information, please visit: www.rookierugby.ca