A Celebration Of Life – Mike Stone
|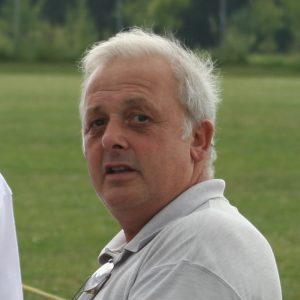 Vikings Rugby Club would like to invite everyone from the Rugby Community in Ontario/Canada and general public, to attend a Celebration of Mike Stone's Life.
This event is going to be held on Saturday, October 14, 2017, from 1:00 PM to 4:00 PM at THOMPSON RUGBY PARK (110 RAGLAN ROAD WEST, OSHAWA, ON L1H 7K4).
Please contact INFO@VIKINGSRUGBY.CA for any inquiries
Mike dedicated over 40 years of service to the Vikings Rugby Club and the Rugby Community in Ontario. Mike's contributions and dedication to the Vikings are the cornerstone of the clubs growth and development over the past four decades.
Mike was a Club Captain, Past President, Founding member of the Club's Grounds Committee, Fundraising Committee, Hall of Fame Inductee and is a Life Time Members of the Vikings Rugby Club.
Mike's biggest contribution and legacy with the Vikings is founding and starting the Club's Junior Programs in the early 1980s and over 30 years had coached hundreds of Junior players winning multiple Provincial Championships.
The Vikings Rugby will be forever grateful to Mike and he will be missed.