Playing Rugby in Toronto
|
Rugby 15s
Toronto Rugby and Rugby Ontario run 15s male and female Rugby leagues
for players from 14 to over 19 year old. 
Toronto Rugby clubs are located throughout the GTA, from Oakville to Belleville, Lake Ontario to Georgian Bay. 
Information on all Toronto Rugby member clubs may be found in our Clubs section.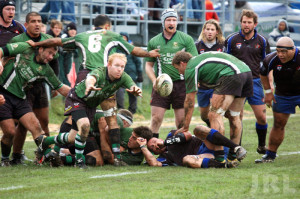 Rugby Ontario web site has more information on rugby 15s in the provinces.
Youth Rugby:
Rugby Ontario, the governing body of rugby in the Province, runs a flag rugby program designed to introduce rugby to children under 12 in a fun and playful way. This year, they have developed a new program, Kick Off Rugby, aimed at introducing the game of rugby to boys and girls aged six to nine.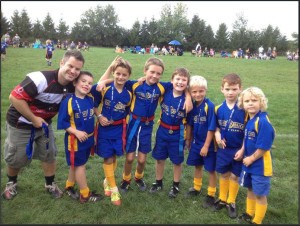 Toronto Rugby runs Under 15, 16 and 18 Boys leagues and Under 16 and 18 Girls leagues.
In addition, Rugby Ontario runs Under 15 Girls and Under 14 Boys leagues.
The seasons run from the end of May until end of August with a season ending festival or Championship games depending on the age group.
Over 15 clubs in Toronto Rugby run Junior Boys or Girls programs.
To find a team near you visit our Clubs section.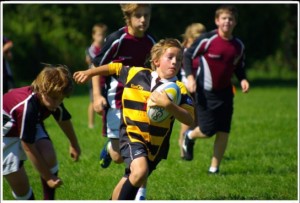 Rugby Ontario runs Under 8, 10 and Under 12 co-ed leagues.
U12 co-ed league is the first age group featuring introduction to contact. Similar to flag rugby, U12 co-ed modified contact rugby is played on a smaller pitch with many rules of flag rugby still enforced – seven players per side, one point per try, no kicking, etc.
U12 and U8 co-ed Flag Rugby is non-contact, child friendly. All U12, U10 and U8 season runs from the end of May to the first week in September, with a season-ending festival on the first Sunday after Labour Day.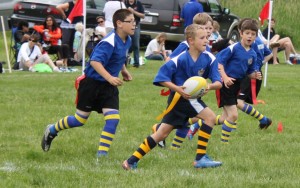 ---